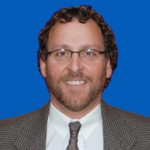 Dr. Yuval Avniel
Dr. Yuval Avniel holds a Ph.D. in physics (emphasis on materials) from Cambridge University and has successfully combined technology development, technical due diligence and executive leadership in the advanced materials and nanotechnology marketplace for the past 15 years. Some career highlights include executive leadership positions in the corporate and technology start up industries, the receipt of a NASA inventor recognition award, securing numerous government funded research awards and the granting of 13 technology-related patents. His present efforts include the development of novel energy sources, the development and application of nanophase thin film systems, and providing technical due diligence services to the advanced materials and alternative energy marketplaces.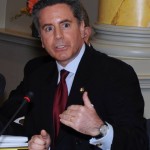 Dr. Thomas A. Cellucci
Dr. Thomas A. Cellucci possesses extensive experience and expertise as a senior executive and Board member in both the private and public sectors. Dr. Cellucci served as the US Federal Government's first Chief Technology Commercialization Officer at the US Department of Homeland Security (DHS) under the Bush and Obama administrations, working closely with President Bush and President Obama as well as Cabinet-level officials. Dr. Cellucci is an accomplished entrepreneur, seasoned senior executive and Board member with extensive corporate and VC experience across a number of industries. Dr. Cellucci earned a PhD in Physical Chemistry from the University of Pennsylvania (1984), an MBA from Rutgers University (1991) and a BS in Chemistry from Fordham University (1980).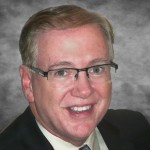 Kirk Rheinlander
Kirk Rheinlander is an experienced executive management consultant and former corporate executive, working with over 50 organizations from Global Fortune 10s to startups. A serial innovator, he has been a key team member in many ground-breaking innovations, including the original IBM PC, the first portable mass spectroscopy machine, the first laser interferometer disk drive accuracy tester, CRM-enabled gasoline dispensers, numerous computer security breakthroughs, and a well known process modeling technique. Mr. Rheinlander holds undergraduate degrees in industrial technology from the University of Southern Maine, and electronics technology from Maine Technical Institute, as well as post-graduate work in business administration from Pepperdine University.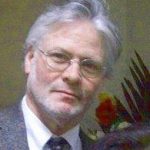 Dave Warren
Dave Warren spent his early adulthood traveling the U.S. and planting trees for the U.S. Forest Service. In the 1980s, he worked as a Marine Biologist with the Smithsonian Institute, and did coral reef conservation work in the Turks & Caicos Islands, logging 2,200 scuba dives over 14 years where he witnessed coral die-offs in shallow waters of the Caribbean, one of the western hemisphere's most important biodiversity hotspots. Dave grew up in the Washington, D.C. area and was at the Watergate hearing when the comittee voted to impeach Richard Nixon in 1974. Along with his environmental and political activism inside the beltway and beyond, Dave has been immersed for over a decade in complex systems studies in ecology, biology, climate change, and alternative energy.