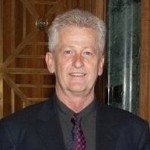 Jay Toups, Chief Executive Officer
Jay Toups has guided Bioroot Energy from inception in 2010 to one of today's best positioned clean fuel startups. A year-round resident of Darby, Montana, since 1998, Mr. Toups' interest in producing clean fuels began in 2007 with his involvement with the Big Sky Coalition, a non-profit dedicated to improving private, state and federal forest management practices. The organization's mission to "do something about overgrown forests, jobs and the environment" continues with the Bioroot Energy focus on alcohol fuel production using woody biomass and municipal solid and liquid wastes. Prior to founding Bioroot Energy, Jay worked for 35 years as a serial entrepreneur, consultant, employee and executive in the areas of retail merchandising, real estate, information technology, publishing, and marketing communications. An award-winning fingerstyle guitarist, teacher, speaker, writer and avid supporter of the performing arts, Jay studied English and Business at the University of Southern Mississippi.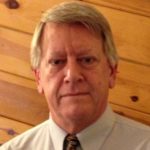 David Butler, Chief Financial Officer
David Butler has over thirty years of business experience, including twenty years as a financial and operations executive, primarily at smaller privately held companies. He has supported or managed five preferred stock rounds, two convertible bridge debt transactions, multiple bank lines of credit and venture debt transactions totaling nearly $60 million, debt restructurings and buy-outs during times of duress, and six different M&A transactions both selling and buying. In addition to the core CFO functions of fund raising, accounting, treasury and financial planning, and the broader CFO functions such as legal, human resources and information systems, he has directly managed most non-financial functions such as sales, marketing, manufacturing and engineering. David recently served as CFO, COO and eventually President of Alara, an x-ray imaging company serving medical and security markets. Previous roles have included CFO at Integrated Insurance Technologies, VP of Finance and Administration at Rivio, VP and Controller at Diamond Multimedia, and CFO and General Manager at Plextor. David holds a BS in Finance from San Diego State University and an MBA from Santa Clara University. More information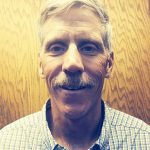 Charles Vincent, Technical Consultant
Charles (Charlie) Vincent is a licensed professional engineer and project development professional with over 30 years in the petroleum and energy industries. He has diverse leadership experience in project management, engineering, construction management, and maintenance management, including successful completion of a number of small-to-medium scale projects ($1-$120MM) from inception through start-up. Charlie is currently serving as a project management and technical consultant for a major integrated oil company and was previously Engineering Manager for RedLeaf Resources, a shale oil development start-up. Prior projects include: diesel and gasoline hydro processing, high-pressure steam boilers, crude unit furnace replacement, sulfur recovery, flare gas recovery, crude railcar loading, onshore and offshore pipelines, wastewater treatment facilities, and offshore production platforms. He has a BS in Metallurgical (Materials Science) Engineering from Michigan Technological University, Professional Engineering Licenses in California and Utah, and is a certified Project Professional.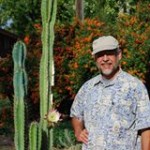 Thomas Slabe, Environmental Scientist
Thomas (Tom) Slabe is a biologist whose work spans academic, governmental and community realms. Tom currently works at the U.S. EPA Laboratory in Golden, Colorado, analyzing environmental samples and supervising the microbiology laboratory for EPA's Region 8, including Montana, North Dakota, South Dakota, Wyoming, Utah, and Colorado. Tom also audits state drinking water microbiology laboratories. As a member of the National Green Building Workgroup, Tom focuses on "Sustainable Sites Initiatives," promoting low impact development and has recently conducted research on the U.S. EPA's Denver office green roof, completing three papers that are in Green Roofs for Healthy Cities, Cities Alive Conference proceedings. While at the EPA, Tom has worked on aquatic resources assessments and environmental justice and sustainability efforts. Prior to working at the EPA, Tom worked in biomedical research, molecular biology, biochemistry, electron microscopy, botany, fish culture, and ecology, and he served four years in the U.S. Navy. Tom earned a Bachelor of Arts degree in Biology from Mansfield University, Pennsylvania, and a Master of Science degree in biology from Cleveland State University.